About Kiteras
Consider light, design light
Kiteras undertakes the planning to manufacture of lighting appliances for museums and galleries.
Kiteras provides integrated service for fine display lighting including lighting proposals, planning, developing, manufacturing and tuning lighting. The flow of our work is as follows: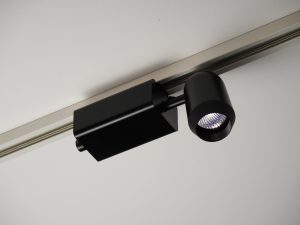 Decide optimal lighting for a work
With curators, exhibition designers, lighting designers, lighting appliance designers and other parties involved, we find out what kind of light will most bring out the energy of the work.
Design of exhibit fittings and lighting appliances
We choose or design lighting appliances to realize the lighting, and plan the exhibit and the interior finishing to install the appliances appropriately.
Adjust lighting
We install the apparatus and adjust direction, light distribution, brightness, etc.
Company Profile
Company Name: Kiteras Inc.
Date of Establishment: May 15, 1970
Address: 1-25-6 Bijogi, Toda City, Saitama Prefecture Japan 335-0031
Capital: 10,000,000 yen
President and CEO: Akihiro Hanamura
Number of Employees: 18 (including part time)
Website: www.k-trs.com
What we do: Plan, develop, manufacture and sell display lighting appliances for art galleries and museums. Propose display lighting plans for art galleries and museums
Main clients: Kokuyo Co. Ltd, Nomura Co. Ltd and Yamagiwa Corp.
Currently accepting online applications for brochures.
We provide brochures about our display lighting idea in museums  for your information.
Display lighting considered by Kiteras
ABC of lighting: How to produce clean light?
Display lighting for wall display cases: How to choose
Display lighting for freestanding display cases
Display lighting for an open space display